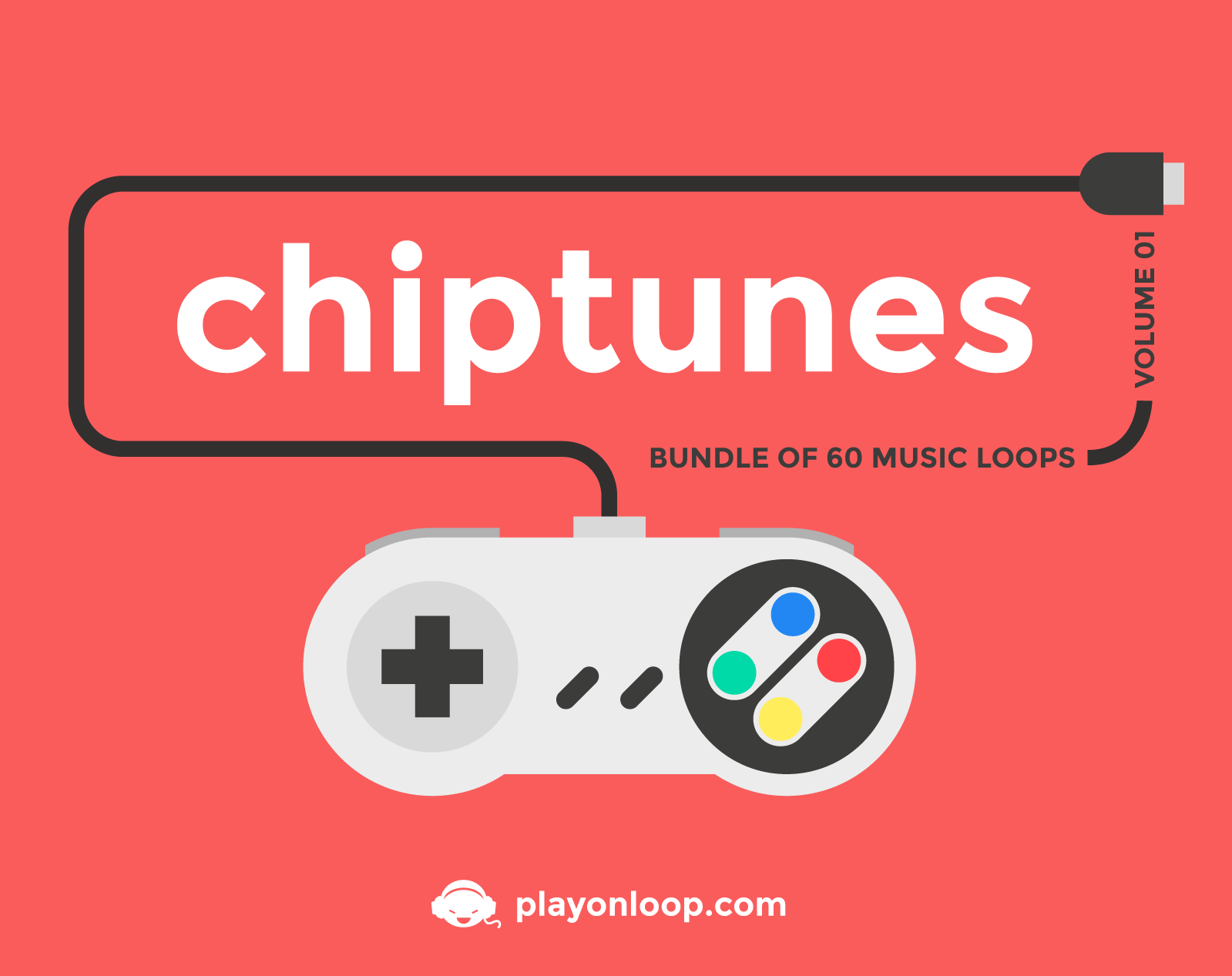 Pack of 60 Chiptunes
A downloadable asset pack
Get this asset pack and 2 more for $20.00 USD
View bundle
A Retro Game Music Pack featuring 60 Short Music Loops
PlayOnLoop music comes to the creative folks at Itch.io with a special selection of short music loops called "Chiptunes", produced for all the game designers and developers out there!
This special Pack contains tons of awesome Chiptunes in 3 different music genres from different game eras: 8bit, 16bit / FM and 16bit / Sample-based. These short music themes, deriving from the original and longer music loops available on PlayOnLoop, are ideal for use in small casual games and prototypes of any genre: platformers, puzzle, arcade, shooters and much more.
Enough talking. Have a listen!
Check the demo medley on the right for an insight of what is included in the Pack! The video medley has been made using just 20 music loops.
Quick Questions & Answers
1) What does this Pack include?
This Pack contains a total of 60 audio files, usually 10-15 seconds long, divided into three music genres: 8bit, FM and Sample-based. All the audio files come in standard WAVE format which and have been carefully produced to play seamlessly.
2) Can I use these music loops for anything I want?
The fee you have paid includes all rights, for all media, commercial and non-commercial, exclusively yours, in perpetuity. You may use the music within your projects, in an unlimited number of projects, unlimited number of locations, unlimited number of copies, unlimited broadcasts and distribution as long as the music is embedded / part of your project (game, app, multimedia, video). Editing music loops to fit your application (fade, cut, stretch, etc.) is allowed.
3) What I cannot do with these music loops?
You can't sell the music itself, on a music CD, or as music downloads. (E.g. sell a soundtrack CD containing the music, or sell downloads of the music in MP3 or other audio file format, or sell or license this music Pack to others). You are not allowed to create derived works and treat the final products as yours. You can't use the music in videos made to simply play these music loops, not as part of a real video.
4) Why I should pay for the same short loops available for free on PlayOnLoop?
You pay the equivalent of a pint of beer for this selection, that's true, but you will get the full quality version (44.1khz / 16 bit / Stereo) of every music loop, you will avoid the hassle of downloading the same 60 items individually from the website and you won't have the requirement of crediting PlayOnLoop as requested by the Creative Commons license which the free music is released under. Crediting is however appreciated.
5) Where can I find a longer version of these loops?
Different and longer edits of these music loops are available at PlayOnLoop. You can also request custom music from there.
Purchase
Get this asset pack and 2 more for $20.00 USD
View bundle
In order to download this asset pack you must purchase it at or above the minimum price of $7.85 USD. You will get access to the following files:
Chiptunes Vol 01 (ZIP Archive)
129 MB